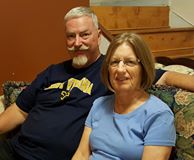 The Wallace Family
Randy and Jacqueline Wallace are the founders of Mustard Seeds & Mountains. Randy received his Biblical education at Trinity College, a Master's Degree in Social Sciences with an emphasis in Human Resource Leadership from Azusa Pacific University, and has earned a Ph.D. in Organizational Leadership from Regent University. Randy has broad experience in both formal and non-formal education for adults. He has taught as an associate professor of business at Fresno Pacific University and Azusa Pacific University. He has authored numerous peer-reviewed papers as well as the book, Mission As Life.
Randy has served Christ and the community for over 45 years as a youth director, pastor, missionary and missions administrator. He is gifted in motivating congregations to action, discipleship, and is an exceptional teacher. People are moved by his passion for and deep commitment to Jesus Christ.
Jacqueline is known as a sensitive, caring and compassionate person who reaches out to women within the church. She has had a fruitful ministry among women in which she has engaged in non-formal education and personal development. All who know her are impressed with her personal relationship with Christ and her ability to persevere in the midst of hardship or trial. She is the author of the book Brokenness to Beauty as well as the bible study attached to it.
One of the key aspects of Jacqueline's ministry is prayer. She has been instrumental in establishing prayer circles and emphasis on prayer in local churches wherever she has lived. She has trained others in intercessory prayer and been influential in creating a vision for missions within churches.
Would you consider becoming a monthly financial supporter for the Wallaces?